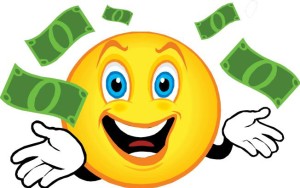 And The Winners of the Two $100 Gift Certificates Are!
Raymond Adams & Oscar Marquez
The annual meeting of the Clayton Home Owners Association was held on Wednesday,  November 19th at 7:00 P.M. at the club house located at 6945 Addicks Clodine Road,Houston,Texas 77083
At least 10% (51) people were in attendance or represented by proxy.
A special thanks to the Home Owners who attended the meeting in person.
The Board Members elected for two year teams are:
Tracy Jones - Re-Elected

Janice Little –Re-Elected

Harold Braun –Previous Board Member
Officers of the Board elected by the members of the Board are:
Tracy Jones –Board President
Donna Kinerd –Vice President
Sylvia Marinez –Secretary
Zena Evens - Treasurer
Janice Little –Board Member
Keith Green –Board Member
Harold Braun –Board Member
The Clayton Board Members Volunteer Their Time to Serve on the Board!
The Annual Dues for 2015 will remain the same.
The next monthly meeting will be held Thursday,  January 22nd,  2015.
Reminders:
For the protection of our children and pets,  keep pets on a leash.  Besides being the right thing to do,  it's the law!
Trash and trash cans need to be stored out of site.
 Best Wishes to Everyone in 2015
Your Clayton Board of Directors